Located on the Hockhocking Adena
Bikeway, just minutes from Athens and the
Hocking Hills Region.
---
History of Eclipse Company Town
The Eclipse Company Town, originally known as Hocking, was built by the Hocking Valley Coal Company between 1900 and 1902. It was operated by the Johnson Brothers, for whom Johnson Road was named. The mine was first known as the Johnson Brothers Coal Company. The company town sits atop Eclipse Mine #4; one of several mines operated by the Hocking Valley Coal Company.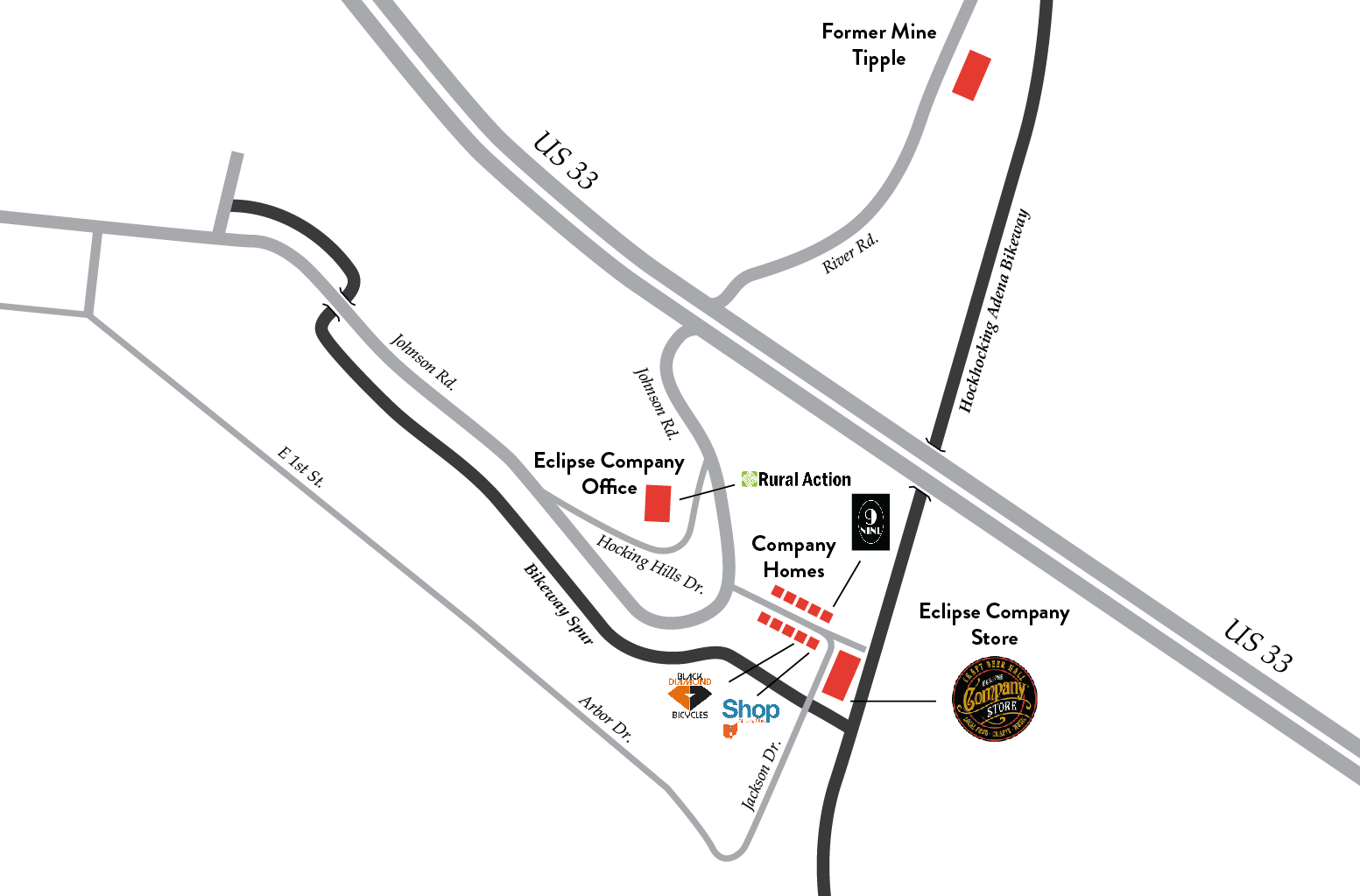 Hockhocking Adena Bikeway
Eclipse Company Town is located along the Hockhocking Adena Bikeway which runs from Athens to Nelsonville. Learn more about the sights and experiences you can enjoy while taking a trip through history.
Historical Company Store
Eclipse company store is a unique building in that it is the only one of its kind now standing in Southeastern Ohio. The beautifully renovated Store is at the center of the century- old coal mining town of Hocking, which was operational from 1902-1938 and again from 1940-1948. The town itself sits atop the Eclipse Mine #4. The Store has polished original hardwood floors, original wood on the walls and a warm, inviting rustic elegance.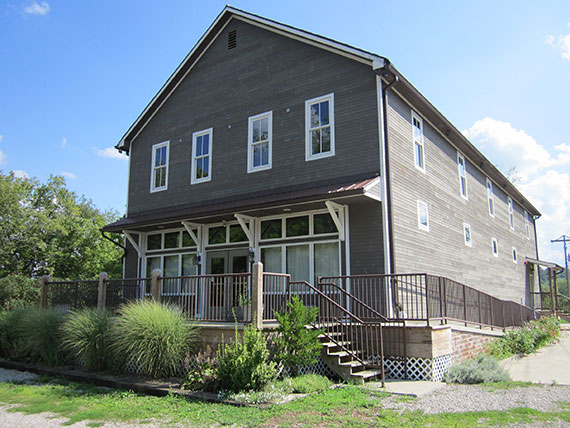 Ancient Earthworks
Immediately in the vicinity of Eclipse Company Town, in The Plains, can be found many ancient Native American sacred sites. More information about these can be found at Friends of the Mound.
---